The word consistent continues to ring in my ears. It is one of the many nuggets I took away from a recent women-in-business conference– the Clic Conference— I attended in Raleigh, NC. Another nugget, among the many, being to follow your fears, and let your fears fuel you, not ruin you. "Be consistent and follow my fears, huh?" Hmmmmm….
Well, as I've always covered my business in prayer, the word "consistency" has been floating around in my mind for quite some time, and as some of my recent clients have probably noticed it's been less than consistent with me lately. *sigh* I'm still learning to balance life as a wife, mother, and photographer because each are EVER-CHANGING! Can I get an AMEN?!  Then… to top it all off… I travel 5 hrs from home to a women's conference and have the terms CONSISTENCY and  FOLLOW YOUR FEARS spoken to me almost simultaneously from powerful entreprenuaral MOMS in business this past weekend. This made me almost teary eyed. My husband and son flashed before my eyes. My home flashed before my eyes. My business and sweet clients flashed before my eyes. Even my yard (lacking total landscape care lately) flashed before my eyes! HA
Some of you know, and some of you do not, but my husband and I are being led to homeschool our son. So… yep… one more hat, that of "teacher" being thrown in the mix. FEAR FACTOR ALERT! But I've also been fearful for my business that I've worked so hard on the past 6 years. What happens to it, if I have even less time to devote to my ever-faithful clients?
Well, in order to 'follow my fears' and bring some stability back to all facets of my life, I must officially announce that I will only be booking weddings (12 per year—one a month), maternity and newborn sessions, and high school senior sessions. While I've tried this in the past, I haven't stuck to it; I haven't been consistent with it (there's that word again!). But I'm seeing that I HAVE to be. In order to keep my sanity level at bay… just ask my husband. HA! This means that it is with a heavy heart, if I'm contacted for a family session, or a birth, or a 6mth old, or a 1 yr old, I will be generously referring you to some of my many talented photographer friends. So no worries, you will still be in good hands! And no worries to those of you already on the books, you are fine! 😉
I'm sooo incredibly nervous about these changes ahead of me—homeschooling and specializing my business—but as was hounded into me, I have to follow those fears and let them fuel me, not ruin me. Or at least that is what I will be chanting to myself over and over and over and over.
I'm so thankful God provided for me to be able to financially attend the CLIC Conference. I learned of this conference through a blog I follow. Yes, the blog of one of the speakers who was present. And I'm so excited to inform you all in internet-land that yours truly was able to meet, take a selfie with, and probably totally scare one of my mentor photographers, Katelyn James. HEHE!!! She now knows that I'm one of her biggest fans and thanks to my gal pal Regan (awesome family and child photographer plug here!) Katelyn also knows that I totally stalk her blog! 😛 I've been dying to learn from her in some way, but just haven't been able to afford it. But when I saw this opportunity appear on her blog, you better believe I hopped that bandwagon FAST! OH… and PS: speaking of blog stalking, did you see Katelyn's latest post? Guess who made it into one of the pictures?!?! ME!!! I feel famous! lol
The CLIC Conference was a smaller scale, boutique conference experience. As opposed to mega conferences where everyone becomes lost in the crowd and overwhelmed. It was strictly for women, and I should have taken that as a red flag to purchase some waterproof mascara because let me just say, each speaker jerked at my heart strings in some form or fashion. And I swear, one of them could have been my sister after hearing her backstory! There were about 50 of us businesswomen/mom's in attendance. It was a quaint little retreat for us to be able to sit without interruption, reflect on our lives and businesses, and even enjoy a delicious, HOT meal! Just heavenly! I'm SO thankful that Kelly Martin had a vision for an East Coast women's conference, and made it happen x 100!!! If you want to experience CLIC, there is another one already in the works. It will be in Alexandria, VA. I SOOO wish I had the funds because I would surely make my way there if I could!
The speakers at CLIC ranged in profession from business coach, to blogger, to photographers! It was so neat to see that while we are all different, we are yet, all the same when it comes to having to manage all of our many responsibilities as women. Here are the fabulous ladies I was able to hear speak at this conference!
Megan Huber who is a business coach and just an all-in-all true champion for women entrepreneurs!
Molly Stillman who lit a huge fire under us all about our social media marketing and blogging!
Amanda Hedgepath who is a portrait and wedding photographer and showed us that you really can have the best of both worlds– a family AND a business!
Katelyn James who you've already gotten a slight introduction to, but also spoke to us on creating community for our businesses!
Here are a few images snapped with a smartphone while there. I didn't even take out my pro camera. lol  Guess it's nice to have a little break from that responsibility! #sorrynotsorry
Everyone, meet Amanda Nichols. She was a friend we made upon arriving to our hotel in Raleigh!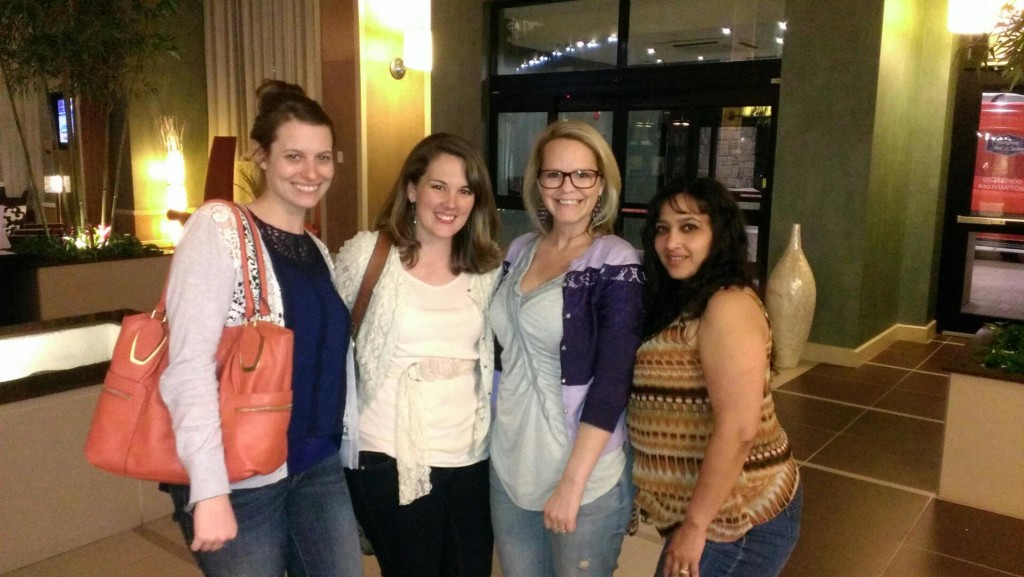 This next image comes to you via Instagram on #CLICconference! I was so excited to run across it! What an awesome start to my day– we were in the registration line behind Katelyn and Michael chatting it up! 🙂 This was only moments before I almost wrecked my car out of pure excitement as I was pulling into the parking lot because they were the first people I saw! Only kidding of course, but you know how it is when you see someone famous! 😀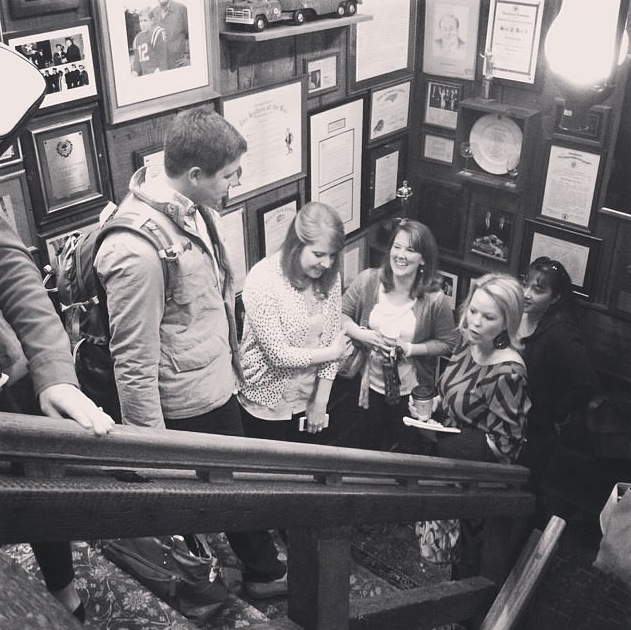 See what I mean with this next picture… TOTALLY stalking. JUST KIDDING! We had a little instagram challenge, and one of the items was to have a selfie with one of the speakers, so naturally I gravitated towards this sweetie!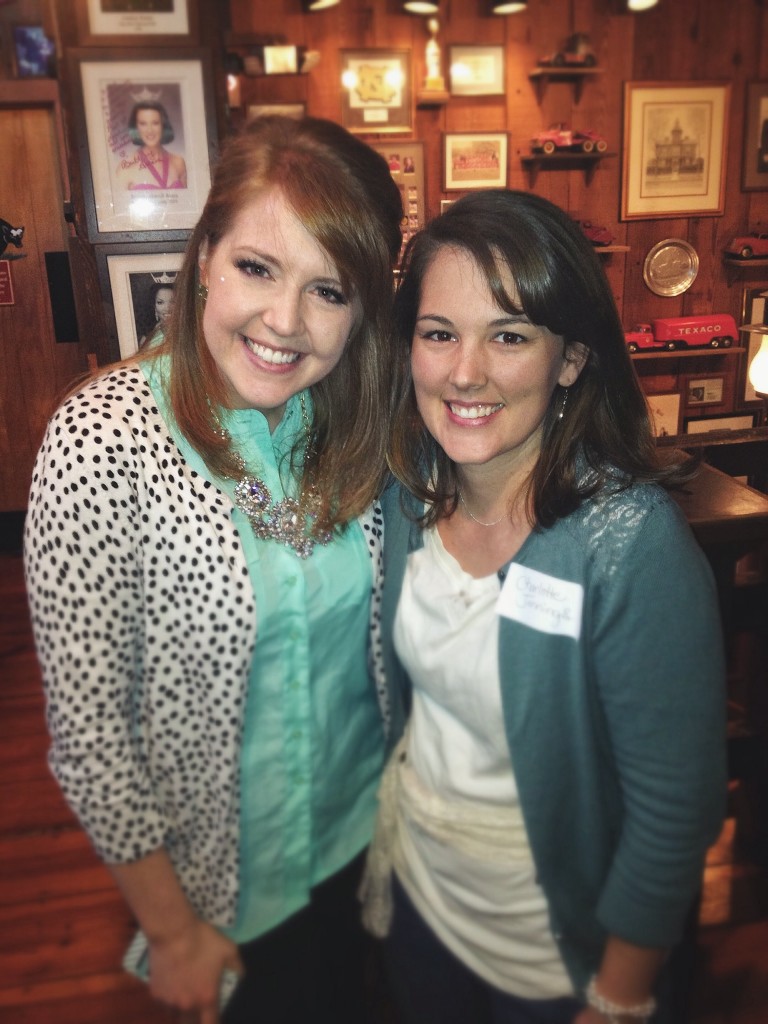 We were treated like royalty from the start. Check out our swag bag goodies!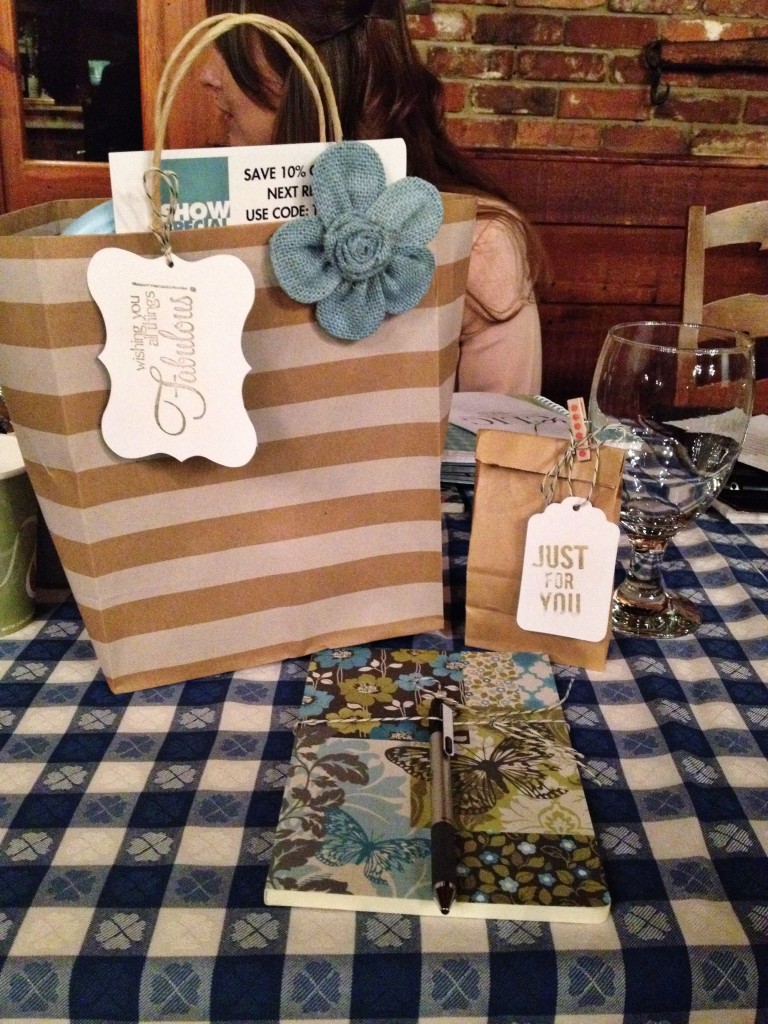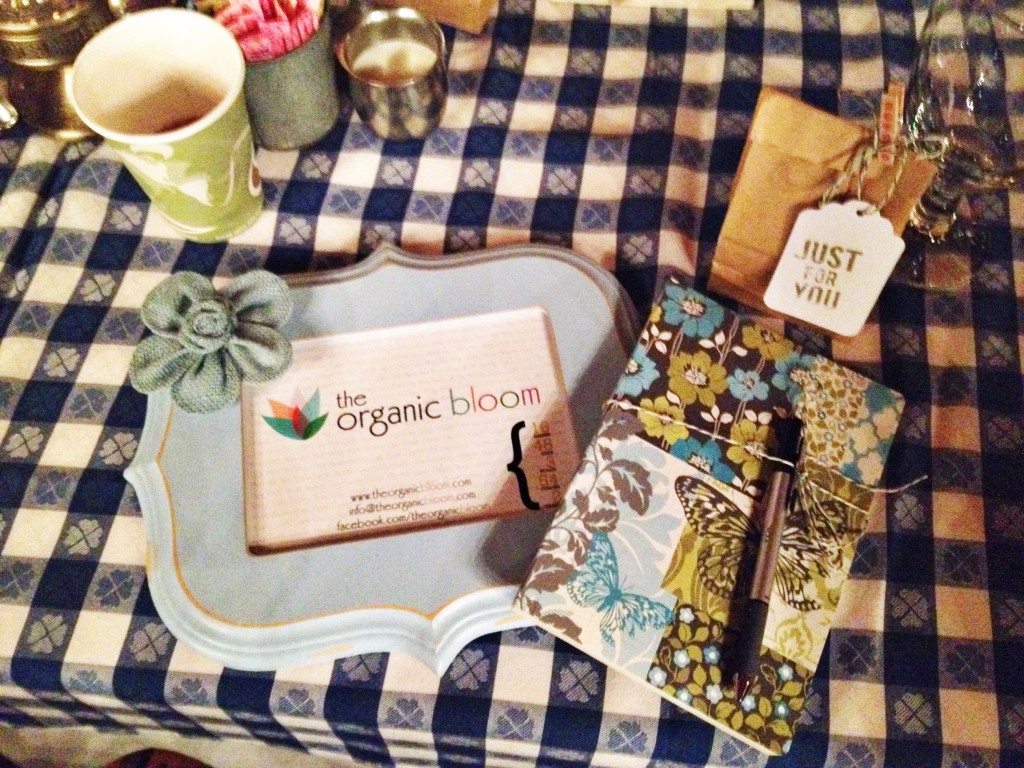 We had such a great time that upon returning to SC, we had to end it with one more dinner out together! Love this gal!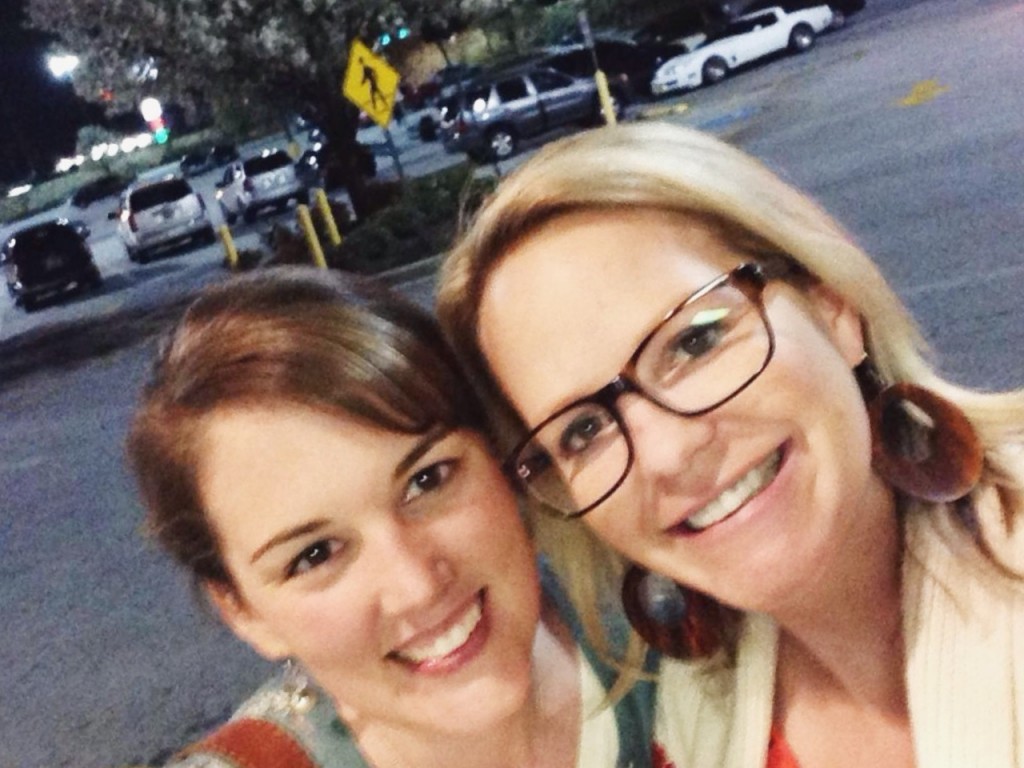 Spring is in the air and I'm so excited!!! With the onset of the new spring growth… I'm reminded not only that I have muuuuch spring cleaning to do (great.), but there truly are awesome and new opportunities every day as an entrepreneur!