We are so very lucky and privileged to be able to vacation to Fripp Island, SC each summer thanks to my aunt and uncle allowing us to use one of their weeks!  😉  I look so forward to this week each year and it KILLS me waiting on the end of August to roll around each summer because I see so many pictures on Facebook of families who are at the beach throughout each of the summer months; I'm DYING by the time it's August!  Dying I tell ya!  Well we just returned home *frowny face* BUT I have some pictures to share with you that I am beyond ExCiTeD about… my little family!!! The entire trip was extremely fun. For the trip, we had taken life jackets, inflatable doughnut tube and even our inflatable stand up paddle board which I had bought after extensively researching online (Family safety first) but as everyone were indulged with each other, we ended up just enjoying at the beach rather than entering the water. I made it a point this year to have our very own little mini-session because we do not have any 'family' shots since… well since forever. Luckily my in-laws were still around to aid in keeping our little boy's attention!!!  But it was hard for sure!  He was pretty much DONE after the first 10 minutes of photos… which, note to self… kids should be photographed with their parents first and then incorporated into shots with any other family members (who they usually enjoy more than their parent's for some reason! lol)  We did it totally backwards and he was struggling by the end.  I think if we would have gone first and then took the ones with Peepa and Beema it would have been a little easier on him (and mommy who was DYING for some gorgeous pics of that cute little red-headed 3 year old; he's growing up to darn fast!)  But alas, for the very last shot of me and him, none other than Lightening McQueen came to the rescue!  I had his little car stashed in my bag, but he didn't know it, so I told him if he would take just one more picture and give us a big grin he could see who was hiding in my bag! LOL  It worked; and I'm so thankful!!!  Here are some of my favorites from our beach session– my favorite place on earth, so these mean so much to me!  And in case you're anxious to see how much little guy has grown in the last two years, here is a post from our 2010 vacation!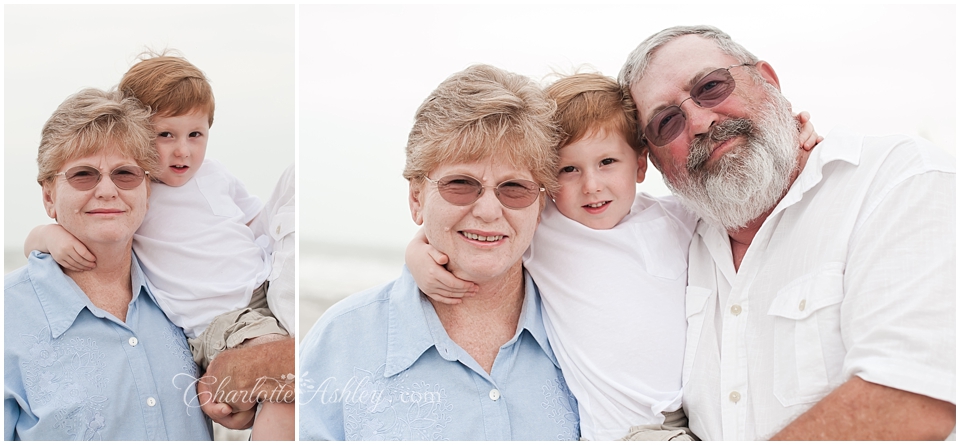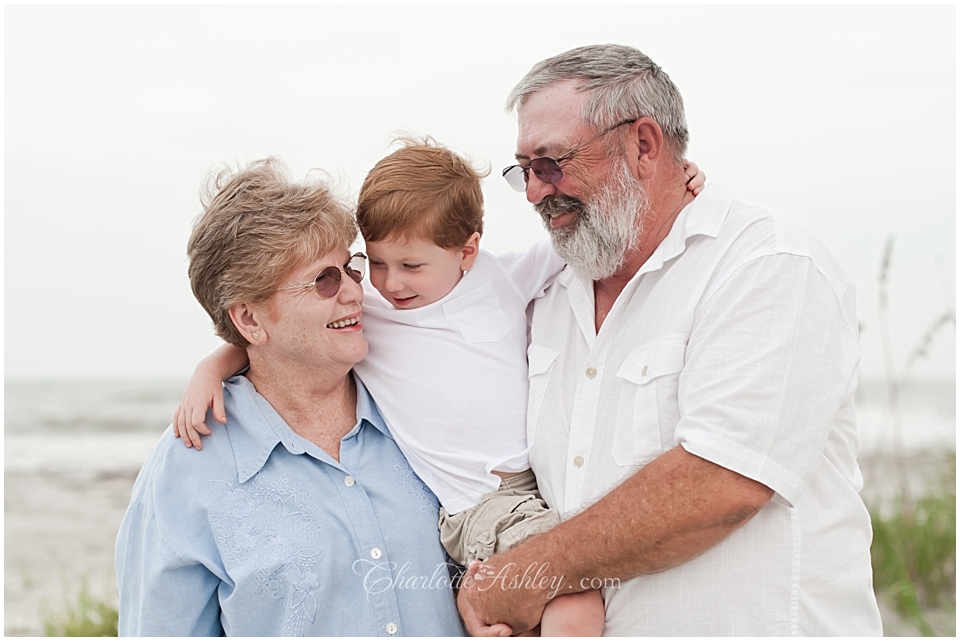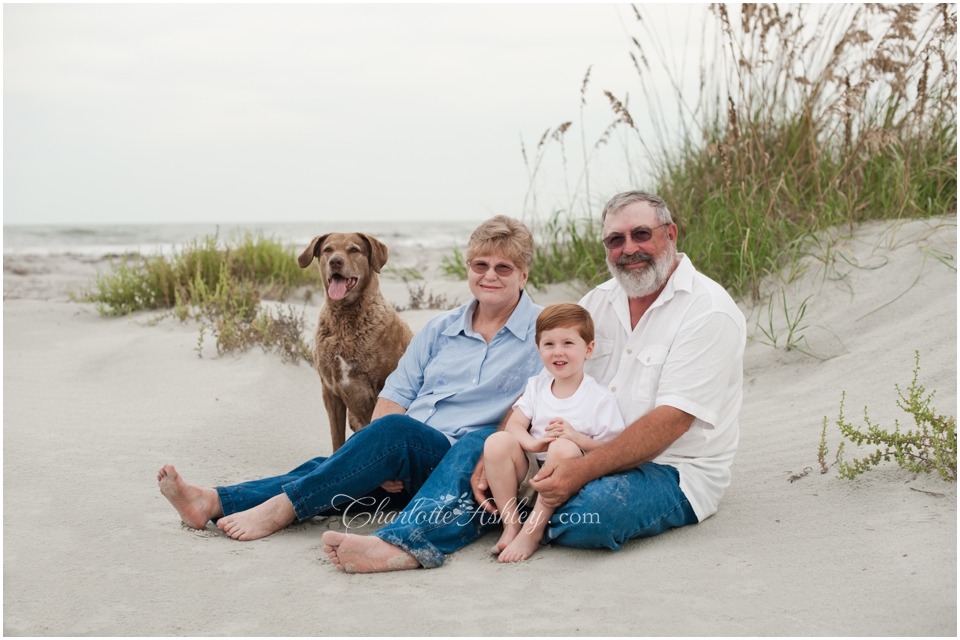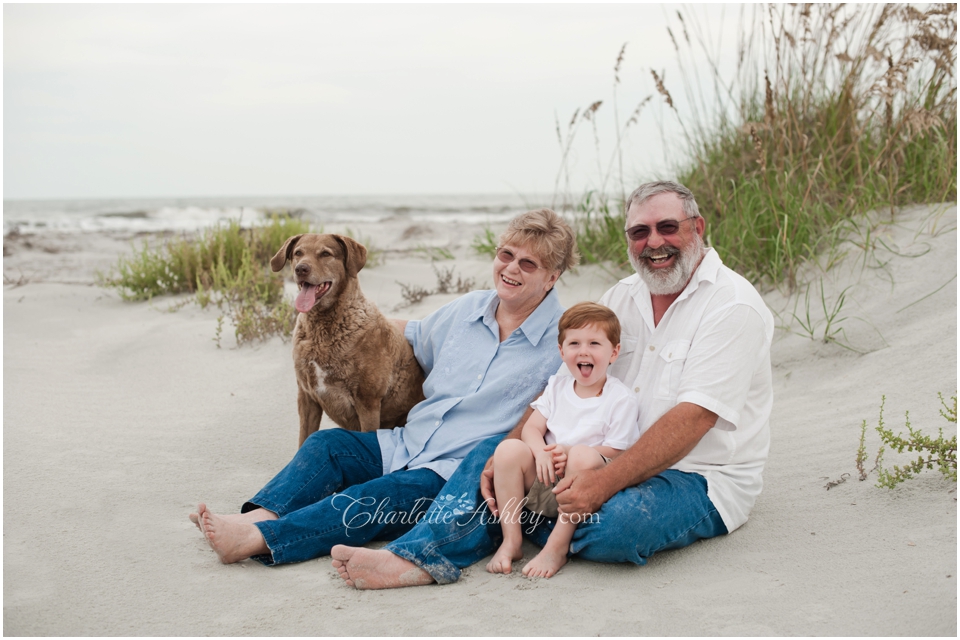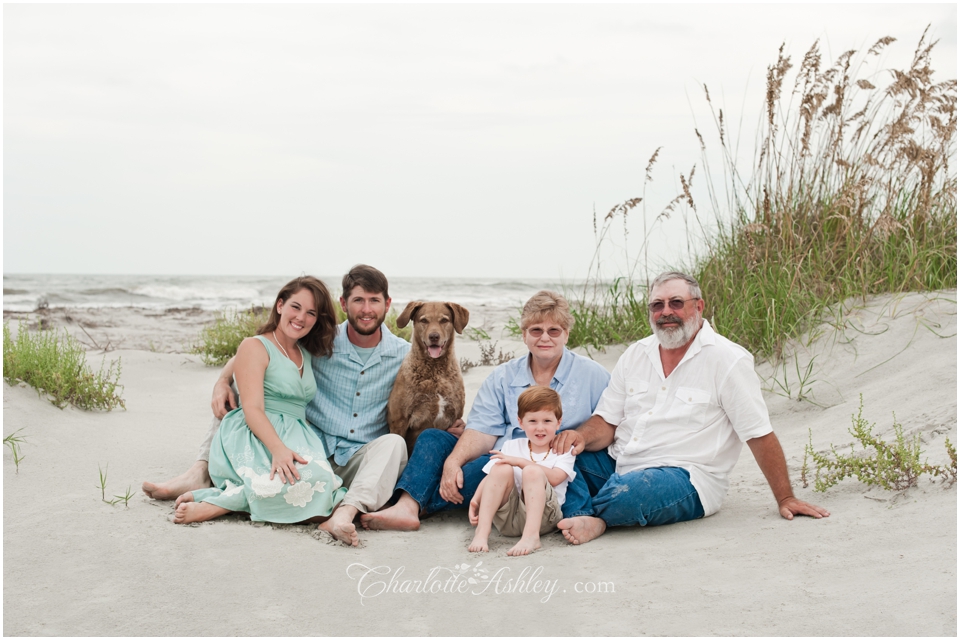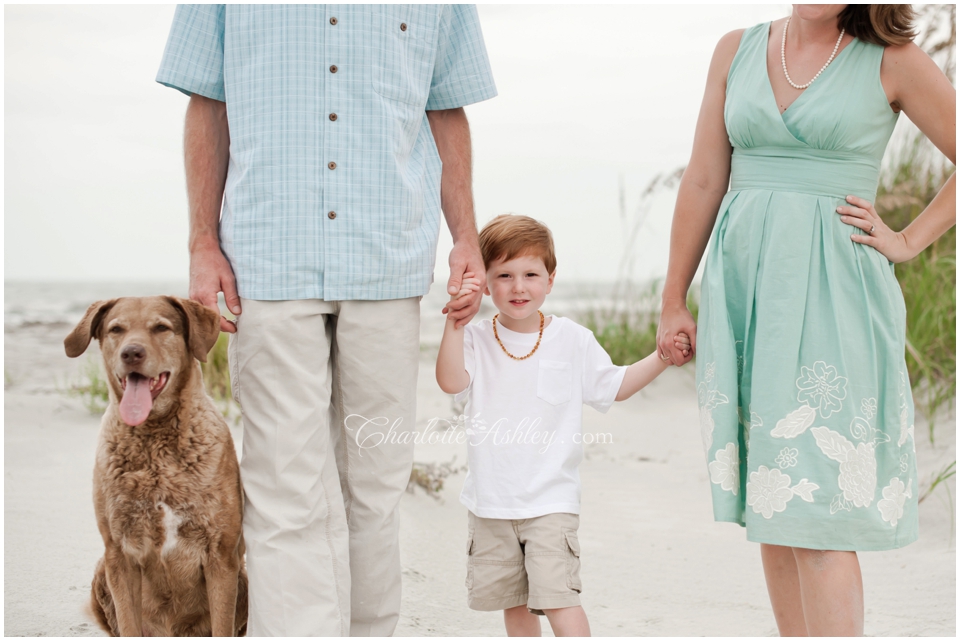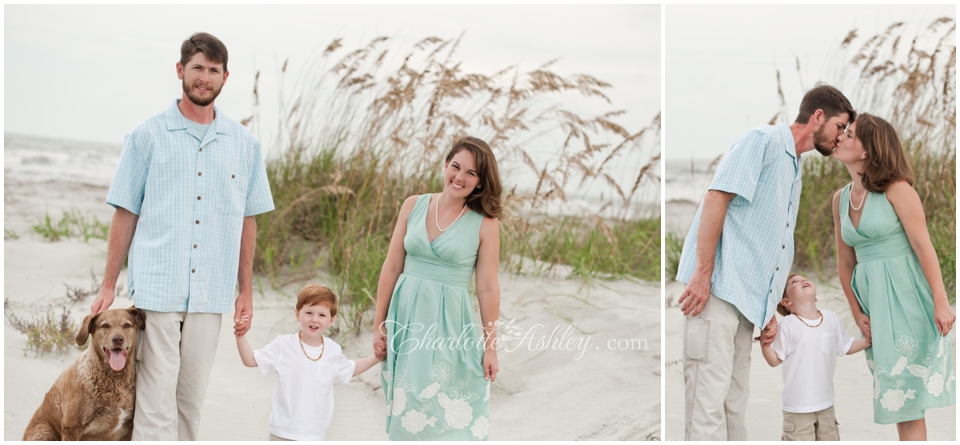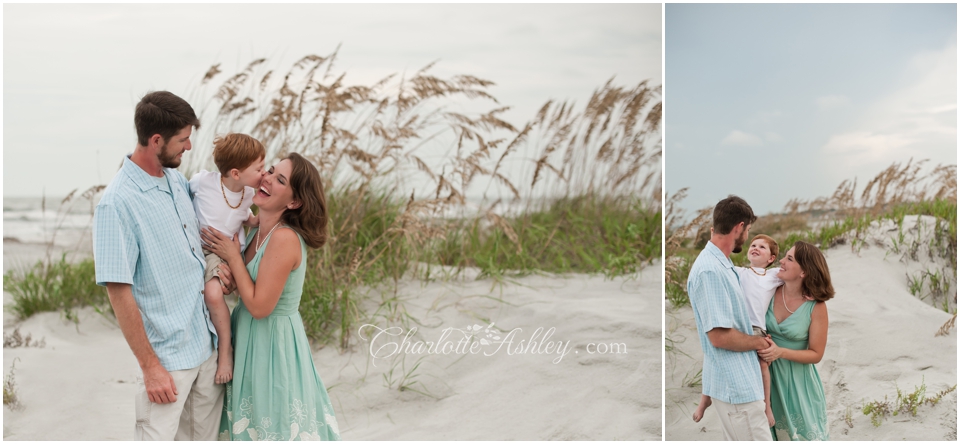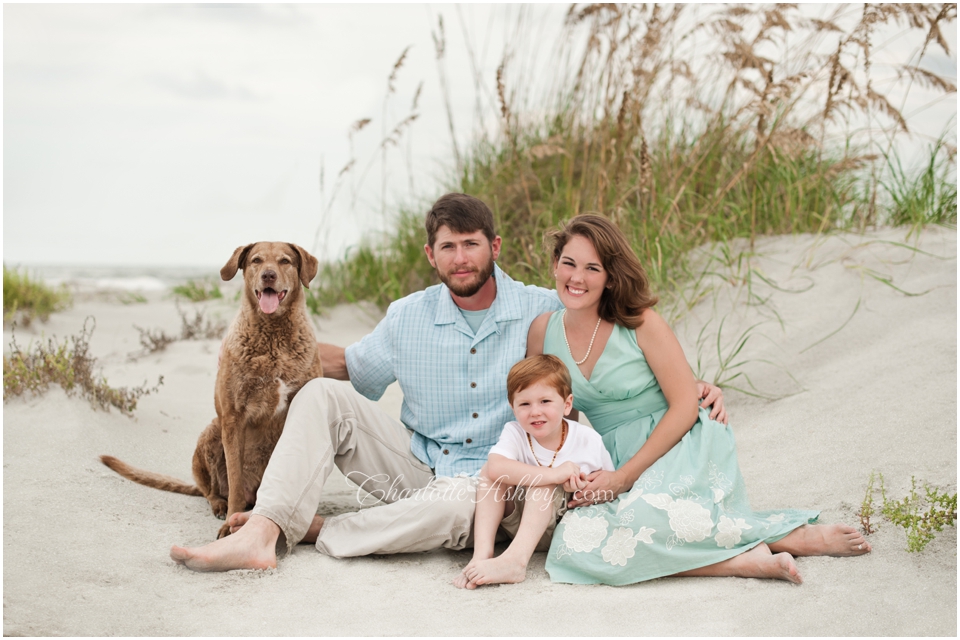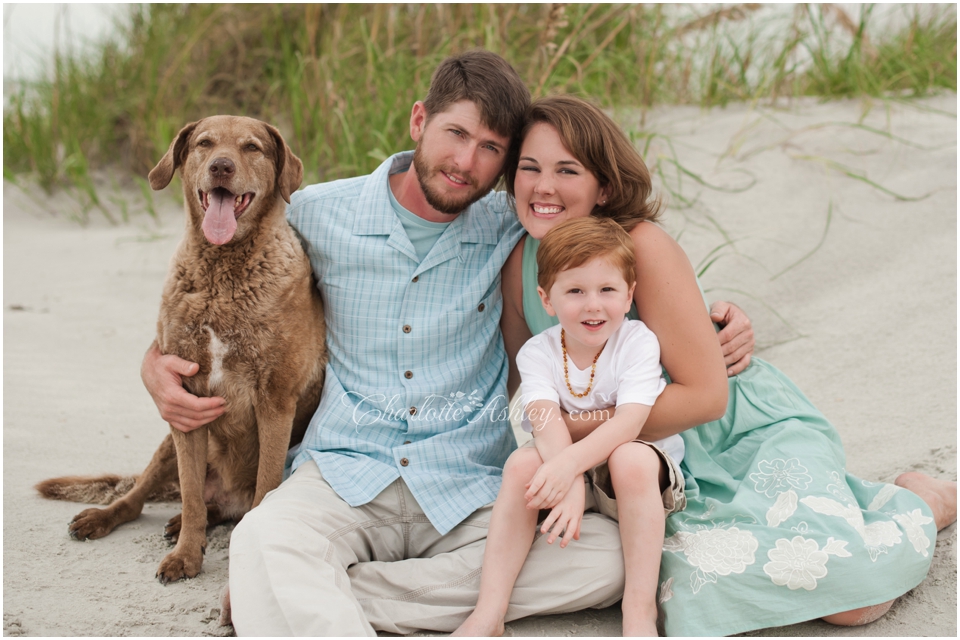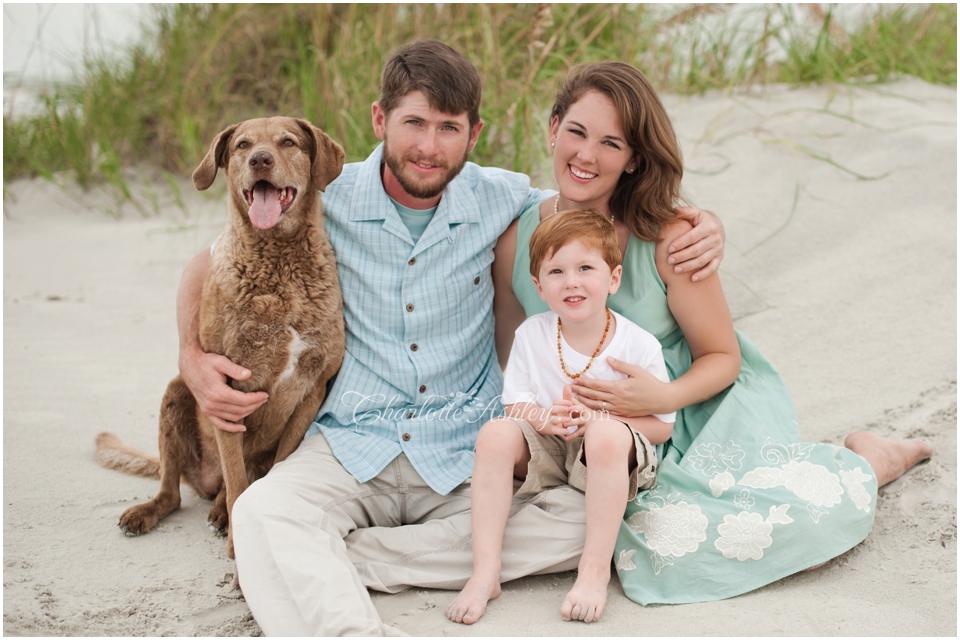 Oh how I love these three; be still my heart!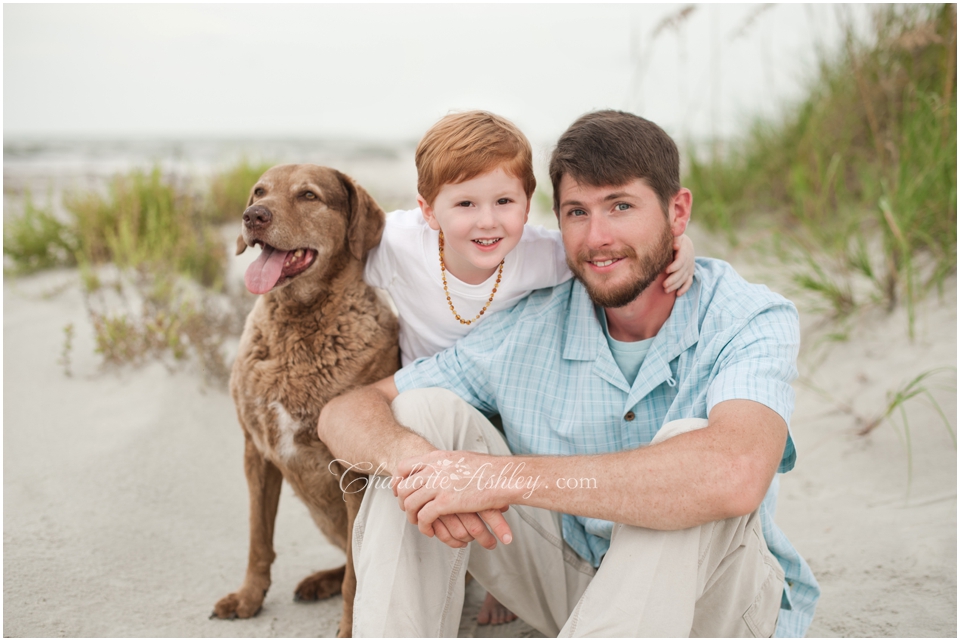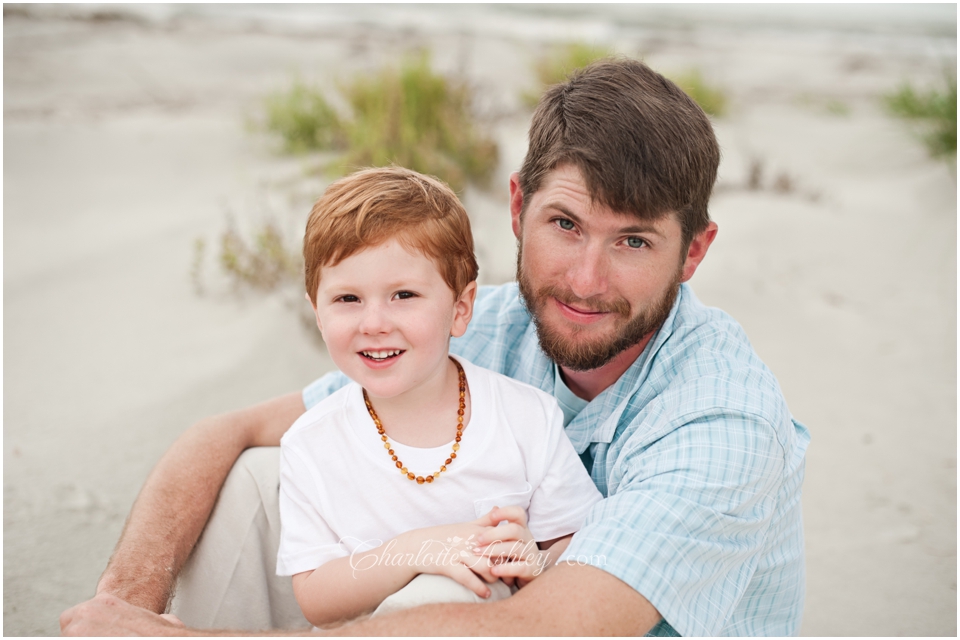 Here he was amusing himself with a seashell. Putting it on Satilla's head! hehe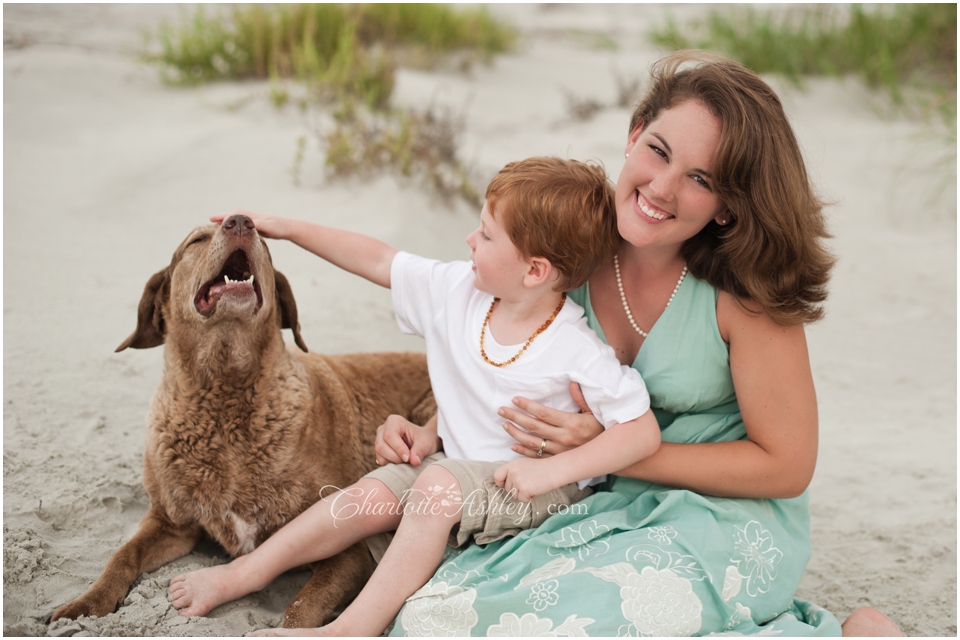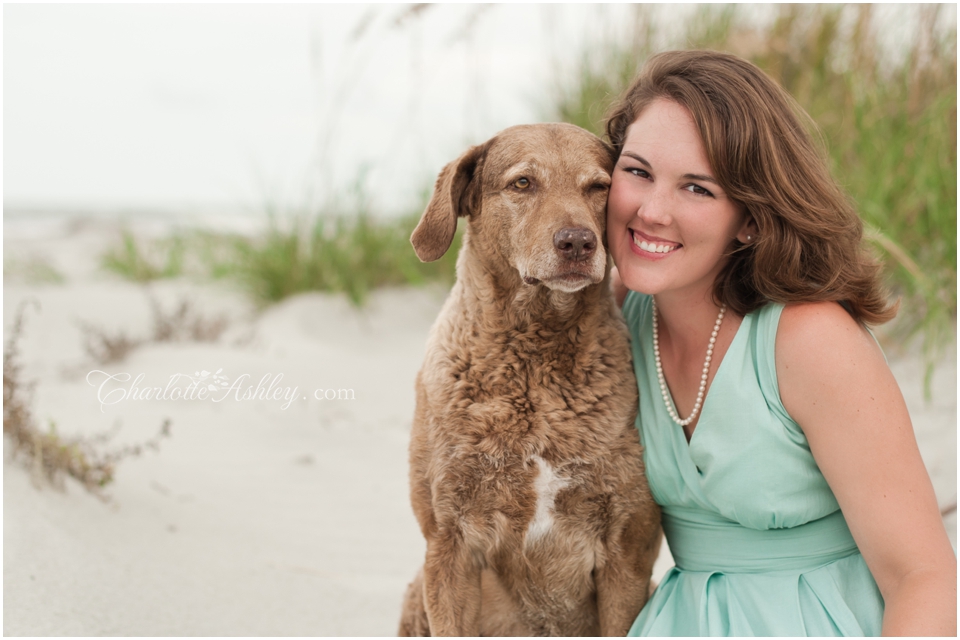 I'm thinking she was done with pictures too. LOL!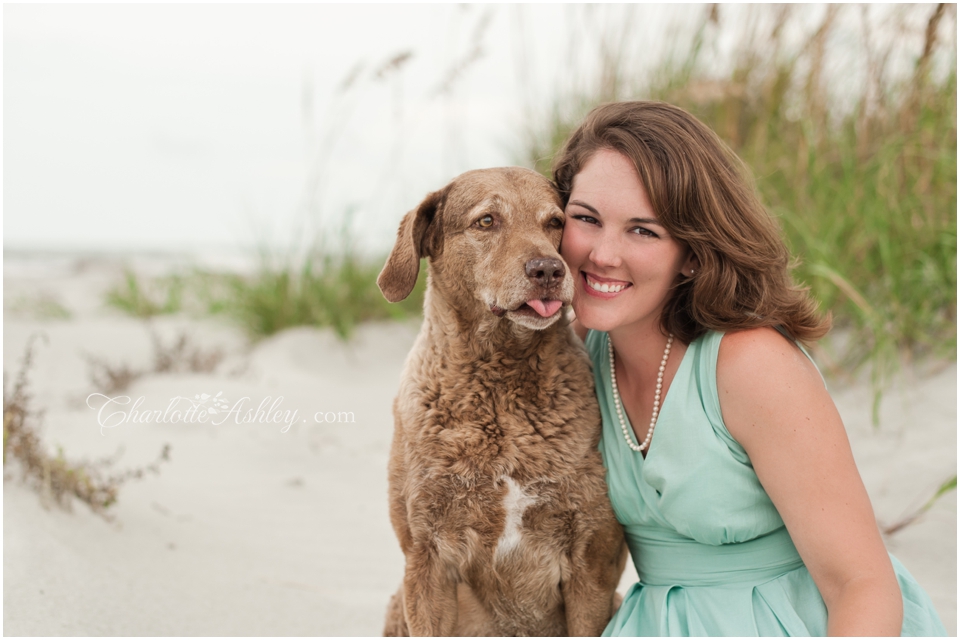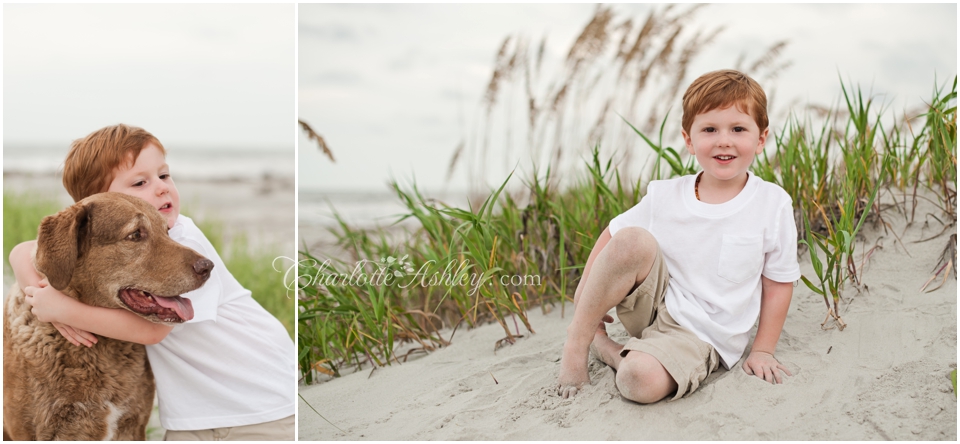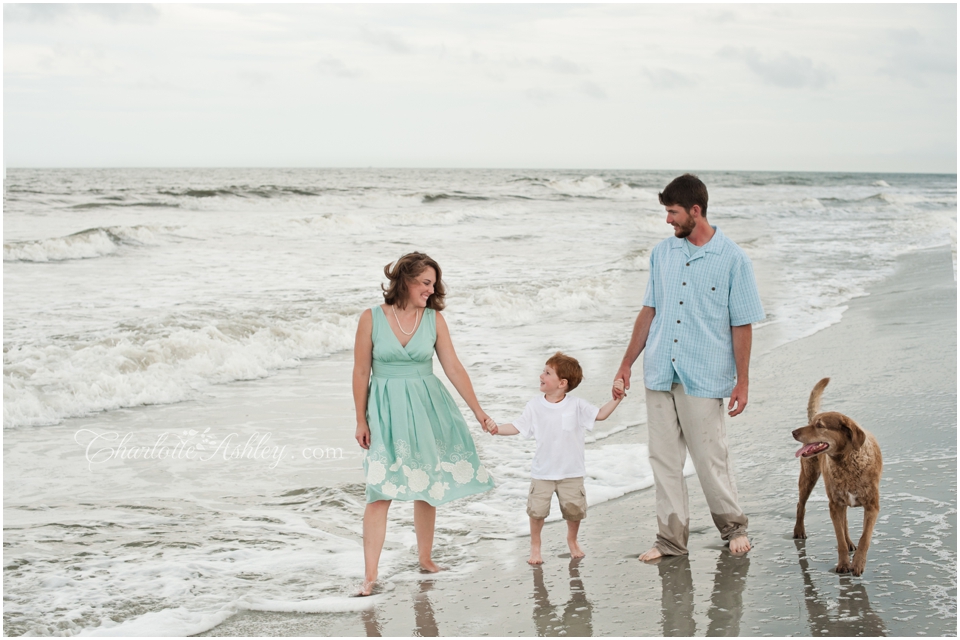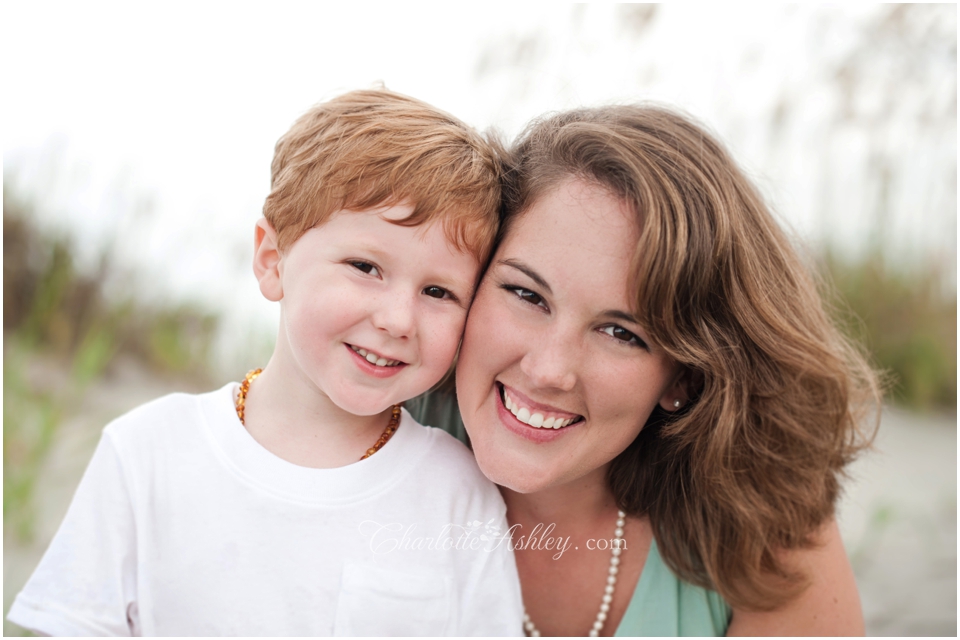 Now for some tips for planning your own beach session!!! (and I hope you give me a call! *wink wink*) See, there you go… photographer. Check!
What to wear?  In my opinion of course, any pastel color choices would look PERFECT with the beach as your background.  I'm a high-key (bright) kinda girl though, but hey, some folks can rock out those black shirts on the beach!  And it is a common misconception that you have to be perfectly matching on the beach if you have a group of 5 or more.  Not so– as long as you all stay within the same color scheme!  Change it up; personalize each person!  And for those husbands who don't want to wear pastel, make them. LOL  Just kidding.  It took some major searching on my end for a shirt that my husband would wear, and I'm not going to lie, I almost let him wear his blue vented fishing shirt again (as seen in the 2010 link above; but don't tell him! shhh).  Good news though, they come in ALL kinds of colors these days; and they aren't bad looking!
Prepare to be sticky and sandy.  That's all there is to it.  No help here I'm afraid.  As you can see in this very last picture of my son and I, we have sand on our faces where they touch! lol  I think it just adds to the beachiness (sorry, making up words) of the pictures!
Now this next statement I'm choosing to add because as I was surfing pinterest for inspiration, I wished so many times that I could just figure out where the folks in the pictures I was seeing bought their beach attire; but no one shared. 🙁 So… my dress… totally a TJ Maxx find!!!  What can I say other than I'm one of the biggest TJ Maxxinistas!  I almost squealed in the store when I saw it hanging on the rack; and yes folks, I said IT.  There it was, all. by. itself on a random rack just WAITING for me to find it!!!
And my husband's shirt… it came from JC Penney. They actually have a nice line of beach/ island wear!
I hope you've enjoyed this post; and I hope you have a great end to your summer just as I did!!!