While my interest in High Dynamic Range (HDR) photography was sparked about a year ago, and while I've experimented around with photoshop trying to accomplish HDR results on photos, I've never considered any of the results to be spectacular.  UNTIL now!  After a week at The Lamarr School of Photography, I learned some things that aided in my HDR experiments!  And what better to try this out on than our dove fields which are full of sunflowers!!!  Check out these awesome shots!
I couldn't WAIT for them to bloom!
A mid-way shot…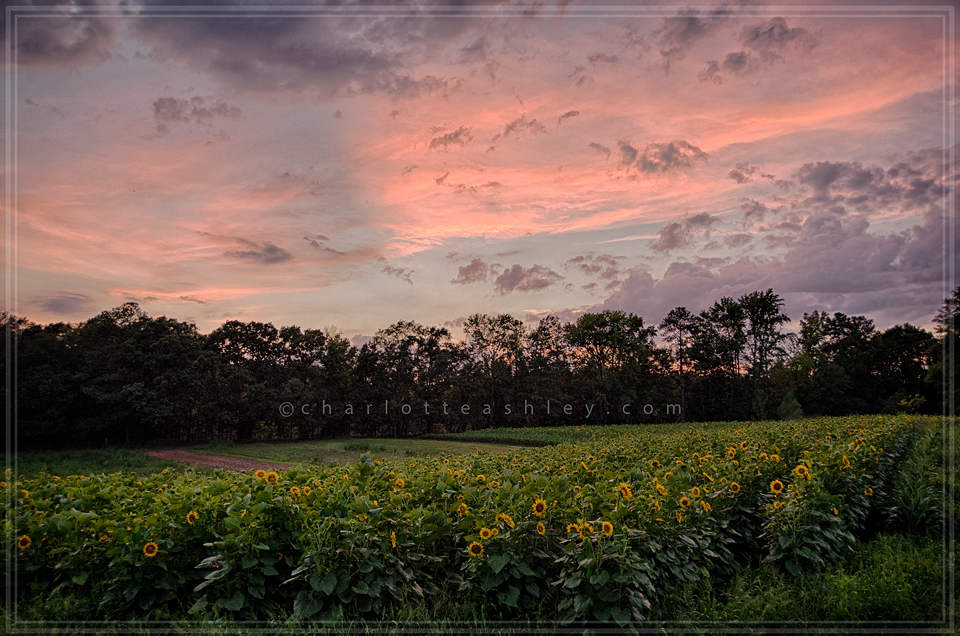 and… an after shot!!!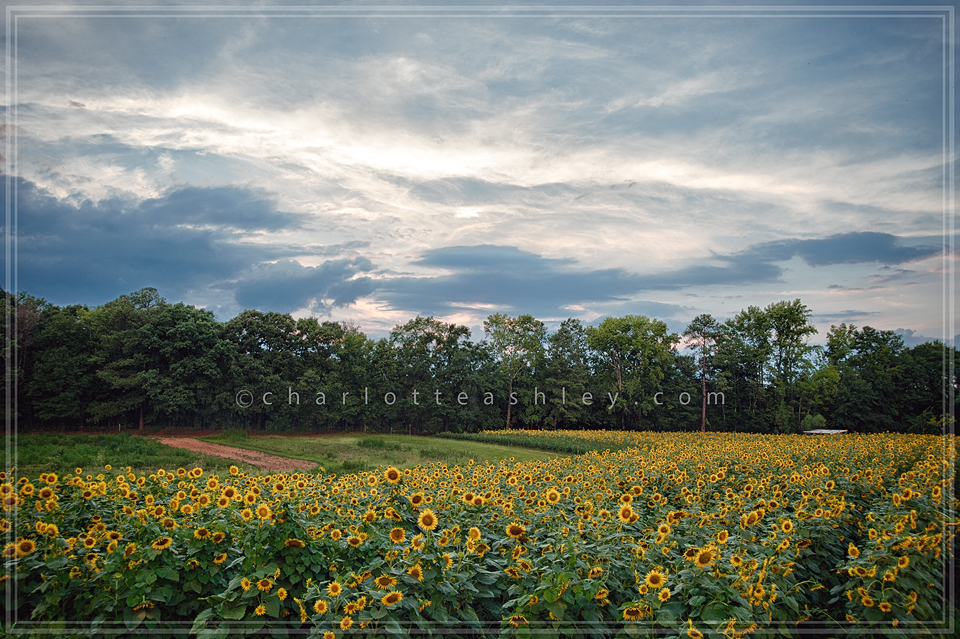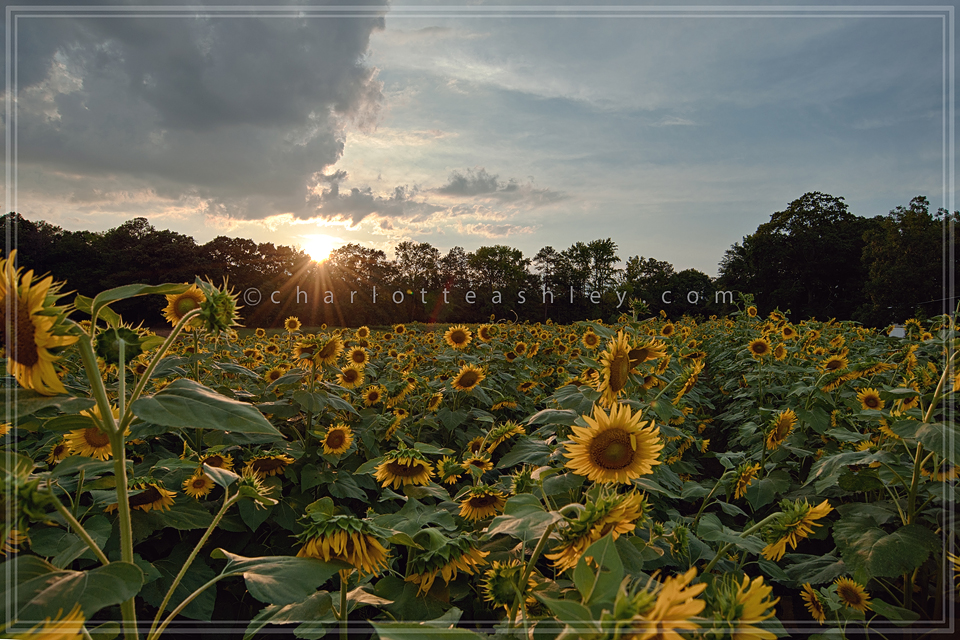 And a shot showing the strip of milo in with the sunflowers!